We celebrate Christmas and New Year in style!
Experience a magical Christmas and New Year to remember at Auberge, Chalets Sur La Montagne and Chalets Du Belvédère!
Offering both catered and self-catering options, we can help you create your dream break this holiday season.
---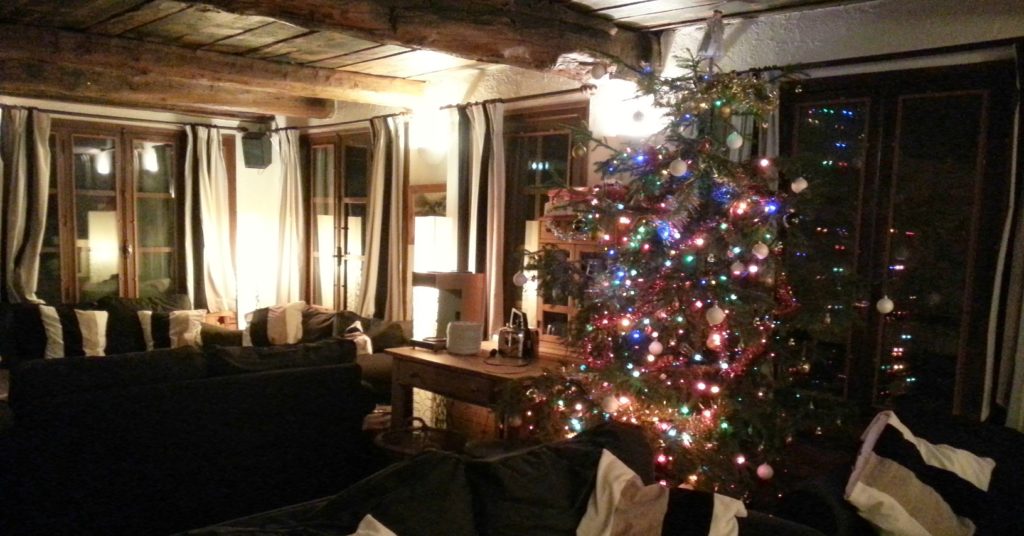 Catered Properties
If you book a catered property it will be decorated in true festive spirit for your arrival, with lots of baubles, tinsel and a Christmas tree in the lounge.
Imagine waking on a crisp, white Christmas morning to the smell of baking croissants and freshly-brewed coffee. After a leisurely breakfast with Bucks Fizz to start the festivities you open presents with your loved ones beside the Christmas tree in front of the fire, before heading out to the snowy slopes to ski (everything is open for business as usual at the resort over the holiday period).
Tea and Christmas cake await your return. We serve the works for dinner – roast turkey with stuffing, roast potatoes and all the traditional trimmings, followed by a flaming Christmas pudding with brandy cream, all washed down with our excellent house wines. Round off the day with coffee and mince pies in front of the fire, and perhaps a cognac or whisky or two to help you wind down after all the excitement.
On New Year's Eve, we start with canapés and mulled wine, followed by a sumptuous 4-course gourmet dinner. At midnight there are fireworks on the slopes to see in the New Year.
The best thing is that all the hard work is taken care of by our team of professional staff, leaving you with nothing to do but enjoy the festive season however the fancy takes you.